Previous meetings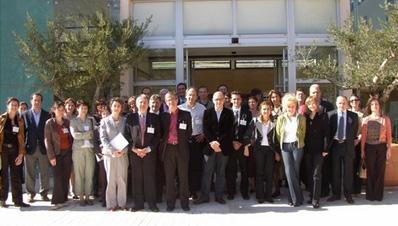 CHILDREN'S SKIN
Scientific program
Physiology of children's skin and imperatives for topical formulations for children.
Pr J-P Lacour (Archet Hospital – Nice)
Pr S. Barbarot (Hôtel Hospital – Dieu, Nantes)
Observance and therapeutic education in dermatology.
Dr Ph. Delanoe (Meudon Bellevue)
Treatment in private pediatric dermatology.
Dr C. Queille (CPCAD Nice) & R. Collomp (Personal Protection Committee, CPP - Nice)
Clinical evaluations in children: Practical and ethical aspects.
Dr T. Estrach (San Juan de Dios Hospital – Barcelona, Spain)
Atopic dermatitis and emollients: the Spanish experience.
Dr Ch. Labrèze (Pellegrin Hospital, Bordeaux)
Acne in children and teens, and care associated with anti-acne treatments.
Pr L. Meunier (Caremeau Hospital, Nîmes)
Importance and effectiveness of photoprotection for children.
Dr P. Jeambrun (Doctor – ethnologist, Association Asmodisa)
Photoprotection education: experience among albino American Indian children.