Previous meetings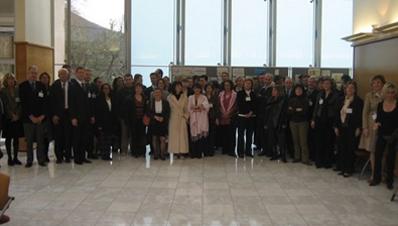 DERMO-COSMETICS SERVING ONCOLOGY
Scientific program
Dr K. Kraeuter (cancer psychologist, Avicenne Hospital)
The cancer patient's needs.
Dr C. Bailly (Director of Cancer Research, Pierre Fabre Research Institute)
New approaches in cancer dermatology research.
Pr B. Guillot (Dermatology department, Saint-Eloi University Hospital Center, Montpellier)
Cutaneous side effects of cancer treatments.
Dr De Rauglaudre (Saint Catherine Institute, Avignon)
Dr Blanchet-Bardon (Dermatology department, Saint-Louis University Hospital Center, Paris)
Skin cancer prevention actions.
Ms A. Caltagirone (socio-esthetician, IGR Villejuif - Paris) & Ms I. Pugno (president of the association "Étincelle")
Socio-esthetics: quality of life and self concept.